Cake Estate info line! CALL: +610424414017
Free Delivery To any kids playground within 5km
Welcome to Cake Estate
If you are searching for the perfect cake you are at the right place
Cake Estate is a perfect start if you are searching to order the perfect Wedding cake, Birthday cake or any other special occasion cake Yes, you are at the right place. Dusica, founder of Cake Estate has built her reputation on the impeccable quality and design of her cakes and cupcakes. She hand makes the cakes herself, using fresh ingredients, traditional baking methods and lots of love. Every cake created by Cake Estate is custom made from concept to consumption and is a completely original piece of edible art.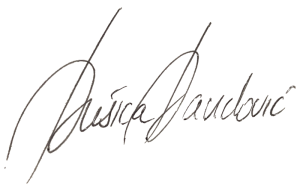 ---
Our Little Blog
If you can not imagine a life without chocolate, you're lucky that you were not born before the 16th century! Until then, chocolate existed only in Mesoamerica (a region that encompasses part of today's central Mexico, to northeastern Costa Rica) in a form that is quite different from what we know today. The people of that area learned about the 1900s before the new era to prepare the beans of cocoa tree. The earliest data tells us that the grain was minced and mixed with corn flour and chilli powder, in order to make a certain drink. This drink was nothing like today's relaxing cup of sweet, hot cocoa, it was already a bitter and thick drink with lots of foam.
Read More
OUR SKILLS
Making cakes :
Creation and design of cakes require special attention and dedication. By selecting ingredients that go well with each other, their aromas and combinations will fill your senses as soon as you taste them. If you have certain desires, we will create your idea in the form of a fantastic cake for every type of event!
Decorating cakes:
The cake is given a special make-up when it is decorated with natural flowers,we can also decorate with edible unique life like decorations.
---
Duska made my 40. birthday cake. My friends are still talking about it!
We are highly recommend your cakes to all family from Sydney!!!
One of the nicest cakes I have eaten. It was so easy to deal with you. We will definitely be requesting another cake soon!!!
Cannot thanks Duska enough for mazing cake! The pricing was the most reasonable, service you provided is excellent!
Thank you from the bottom of my heart for the amazing cake you made for my son's Birthday! Was such a pleasure to work with you!
I love your cakes and your creativity.
The cake was so moist and beautiful, its created to perfection.
Duska made my 25th cake only few years ago and people still ask about her. She is amazingly talented with her cake baking and design.
The most amazing taste I ever tasted in my life!
I didn't even want to cut the cake! too beautiful.
Duska you made masterpiece !We are so grateful! Looking forward for another one to order!