CAKE QUEEN OF EVERY EVENT
When you were little, do you remember how hard it was to wait for your Birthday, or the Birthday's of your friends to try some interesting cakes?
We are sure that the answer is YES!
When you try to create a perfect event, cake is one of the first things that will pop in to your mind. Whether it's a wedding cake, a birthday cake or a cake for a special event, we can customise a unique and unrepeatable creation.
Choosing the perfect cake can be difficult. We can help you with some proven combinations that have won the hearts of many.
Lets enjoy each bite, because these cakes are created with love.
Our story
Our story began with years of experience in making various kinds of cakes, biscuits, pops and other treats. Every dream starts with desire, and we have transferred your imagination into reality. We believe that the love of what you do can only result in success. With your confidence, our joy and enthusiasm grow better from day to day so that we can only provide you with the best we have to offer.
Dusica Davidovic
Art was created for the people to enjoy. As an artist, I decided to make art for the eyes and for the soul.
Baking was always a favorite hobby of mine. My love affair with baking intensified when I saw the joy that my creations brought to the faces of my friends and their children. Naturally, business was the logical sequence in my life.
It brings me great joy and satisfaction for people to enjoy the taste of my cakes and to also appreciate the visual craftsmanship.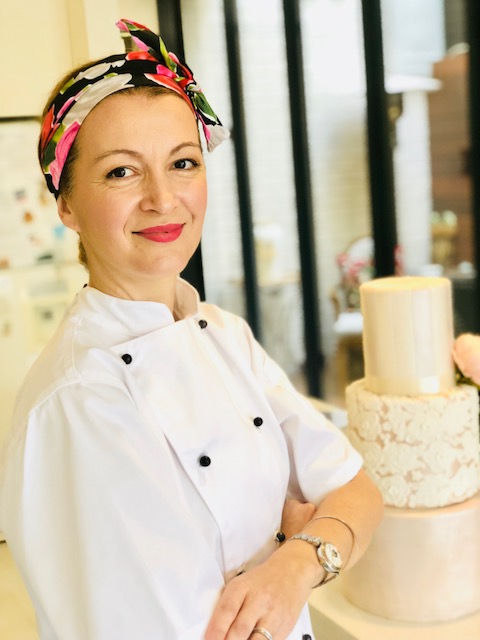 ---
Our Approach
Cake Estate creates memorable cakes and cupcakes for every occasion, from corporate events to elegant weddings and celebrations. We approach each cake creation with individual and unique creative attention and incorporate every detail that reflects your personality and transform our delicious cakes into a creative piece of art, so your special event will be executed with precision, attention to every detail, and an unforgettable way to complete your celebration.
Chef Dusica Davidovic with her attention to detail will result in perfectly crafted cakes.
Seasonal, quality ingredients are always used in our flavor to create the freshest cakes possible.
And yes its taste as good as its look. Trust us you are in for a real treat.
HOW DO I ORDER A CAKE?
Please let us know:
​
Date of the event
Occasion of the event
Event location
Number of people you will need to serve
Style of cake are you looking for
Your budget
Order a Cake